10 Reasons to Hire a Professional Moving Company
If you have a reason to move locally in your near future and you are thinking about advantages and disadvantages of hiring a local moving company, we are here to help you decide. There are a lot of reasons why you should hire professional local movers, but we decided to present you top 10.
It is way simpler when it comes to organization
If you ever moved by yourself, you are aware how much planning and organizing a local move requires and you are probably not even reading this text, because you know it is way easier hiring your local movers to perform a move for you. If you think moving is just to pack your items and relocate them, you can't be more wrong. Not only you will have to plan and get all the moving supplies required to safely perform your move, but you will have someone to help you with heavy lifting. There is lots of planning when it comes to a local move.
You will save yourself from heavy lifting
Why would you carry that huge and excessively heavy bed when you can have someone who is professional to help you out. You don't want to break your back to save a few dollars. Also, you won't be able to move all the items yourself, so you will have to invite your friends and family to help. Which means you will all have to have the same date and time available for your move.
Safety of your belongings (and you as well)
Not only will you save yourself from injuries during the local move and heavy lifting, but you will save your belongings from being damaged as well. Safety of your belongings won't be an issue if you have professional movers helping you with your local move. Every professional moving company will make sure everything is wrapped and padded and carefully loaded into the truck.
Time efficiency
If you decide to perform your move by yourself be ready to spend weeks and weeks in packing and days in moving your belongings. On the other hand, your local moving company can move you in just one day or maybe two if you would like them to pack your belongings as well. You will save tons of time that you can spend with your friends and family.
They can help you with packing
Packing is the most time consuming step in every local move. If you want to save yourself weeks of time that you can spend doing something more interesting than sorting out piles of items, reach out to your local moving company and ask them to perform a full pack service for your move. Your local movers and packers will do everything in just one day, or maybe two for some bigger homes.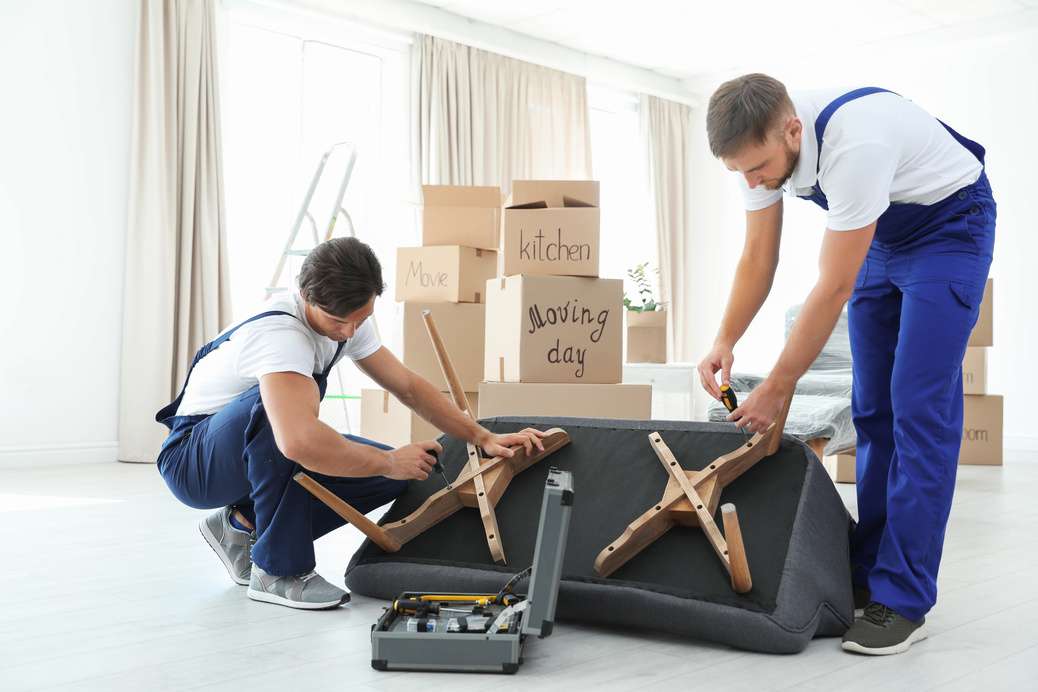 Professional and trained team of movers
If you hire local professional movers to move your belongings, you will not get just movers with a truck, they will perform a full service for you. You will get a team of professionals who will have the right equipment for your move. All of your belongings will be disassembled and reassembled, wrapped up etc. You will also get a moving truck, so you don't have to rent a U-haul or moving truck.
You will have someone reliable
Hiring a professional moving company means you will have someone you can rely on. They will be there to guide you throughout the whole booking and moving process, your sales representative will make sure you are prepared for your moving day. Your local movers and packers will be at your location at the agreed time and date.
Moving insurance
Moving by yourself means that you will have to cover any damage from your pocket. Or, even worse scenario, if you have friends helping you out and they break something, what can you do? Ask them for money? Your friends just wanted to help you out, but accidents happen when the person that is helping is not experienced in local moves.
You will have someone who is experienced
If you hire your local movers, you will have not only an experienced team of packers and movers, but your sales representative is also someone who is experienced and can provide you with the right number of movers for your local move and also help you prepare for the moving day. You will be in good hands throughout the whole moving process.
Peace of mind
The most important – peace of mind. There is nothing more valuable than that. Instead of stressing out about damages, truck rental companies etc, you will have your peace of mind because someone will organize your move for you. Not only organize, but safely perform it.